BILDUNGSROMAN AS A NECESSITY IN THE CURRICULUM: REFLECTING ON THE NOVEL BAKONJA FRA BRNE BY SIMO MATAVULJ
Keywords:
Simo Matavulj, Bakonja fa Brne, novella, Bildungsroman, functional notion, methodology of teaching literature
Abstract
The main premise of this paper refers to the possibility of defining Simo Matavulj's novel Bakonja fa Brne as a bildungsroman from the period of late realism in Serbian literature. Besides this, the research points out the necessity of including this question as a part of a school interpretation of the novel. Regarding that, the genre analysis is followed by a description of a methodical approach to the various layers in the artistic quality of Matavulj's novel.
Therefore, research can also be treated as a possible basis for a wider examination of not only the share Matavulj's work has in the current high school curriculum, but also the importance of so-called functional terms in relation to Matavulj's prose.
References
Matavulj, Simo (1988), Bakonja fa Brne, Sarajevo: Veselin Masleša.
Литература
Andrić, Ivo (1976), "Četrdeset godina od smrti Sime Matavulja", Eseji i kritike, Sarajevo: Svjetlost, 193–198.
Asman, Alaida (2000), "Metamorfoze novovekovnog pojma obrazovanja", Reč, Beograd, Radio B92, V, 60, 479–505.
Golban, Petru (2018), A History of the Bildungsroman: from Aincient Beginnings to Romanticism, Cambridge: Cambridge Scholars Publishing.
Деретић, Јован (2016), Српски роман 1850–1950, Београд: Sezam Book.
Živković, Dragiša (ur.) (1986), Rečnik književnih termina, Beograd: Nolit.
Иванић, Душан и Вукићевић, Драгана (2007), Ка поетици српског реализма, Београд: ЗУНС.
Konstantinović, Radomir (1988), "Simo Matavulj", predgovor u: Bakonja fa Brne, Sarajevo: Veselin Masleša.
Маринковић, Симеон (2000), Методика креативне наставе српског језика и књижевности, Београд: Креативни центар.
Николић, Милија (2012), Методика наставе српског језика и књижевности, Београд: Завод за уџбенике и наставна средства.
Павловић, Миодраг (2014), "Наставно тумачење одломка Како Пјевалица лијечи из Матавуљевог романа Бакоња фра Брне", Књижевност у другом разреду гимназија и средњих стручних школа, Београд: Издавачка кућа "Klett" д. о. о., 183–199.
Угреновић, Александра (2014). "Поетика сижеа у роману Бакоња фра Брне Симе Матавуља", Књижевна историја, год. 46, 152, 61–86.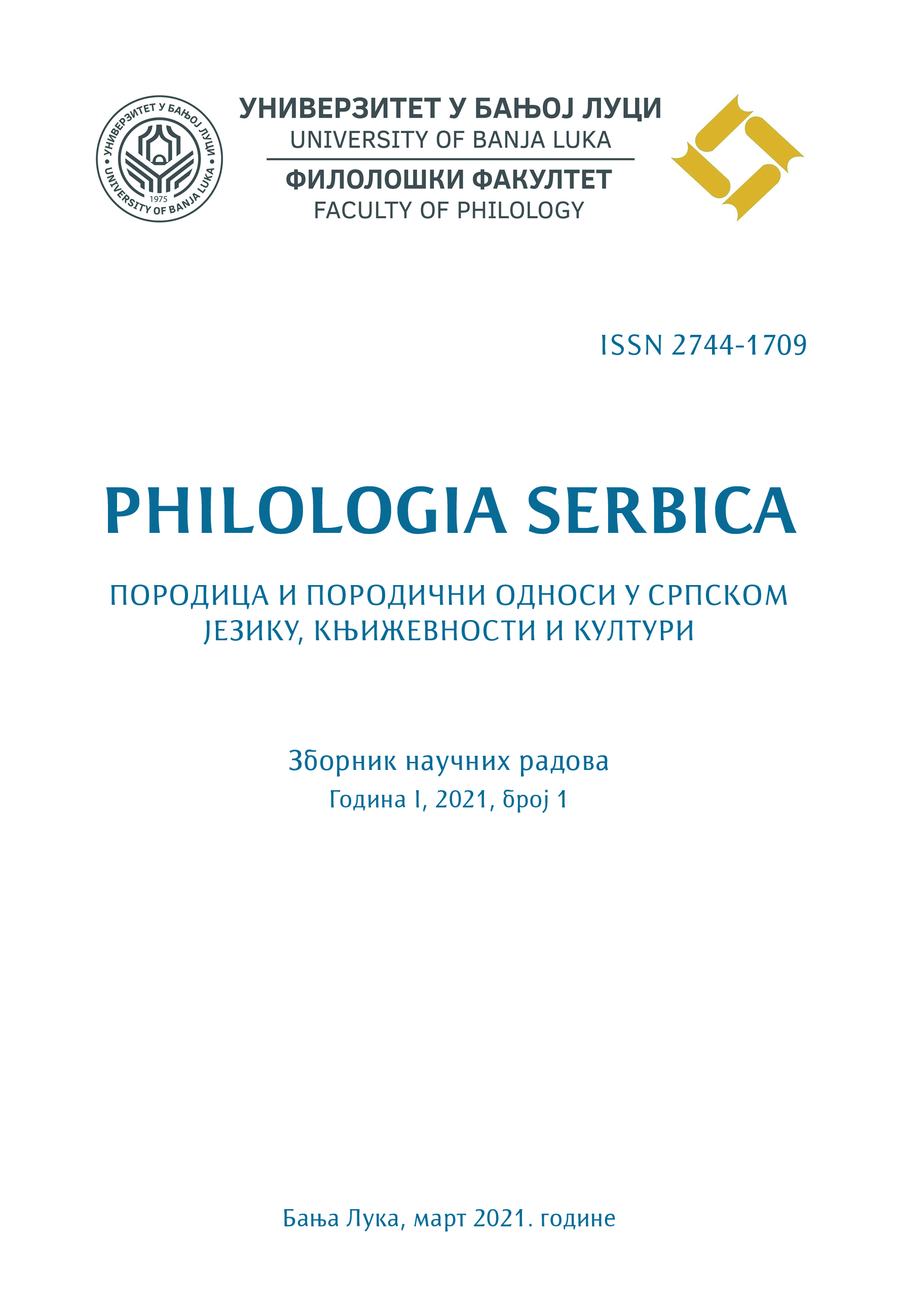 Downloads
How to Cite
Vurdelja, M. D. (2021). BILDUNGSROMAN AS A NECESSITY IN THE CURRICULUM: REFLECTING ON THE NOVEL BAKONJA FRA BRNE BY SIMO MATAVULJ. Philologia Serbica, 1(1), 220–233. https://doi.org/10.21618/phs2101220v
Section
Short or previous statement